We are happy to announce that Foodathlon is one of Namecheap's International Women's Day winners. International women's day is all about females and entrepreneurship. It is an honor to be one of the 20 winners, and it makes us even happier to be amongst the 3 featured websites. Here's what Namecheap wrote about Foodathlon.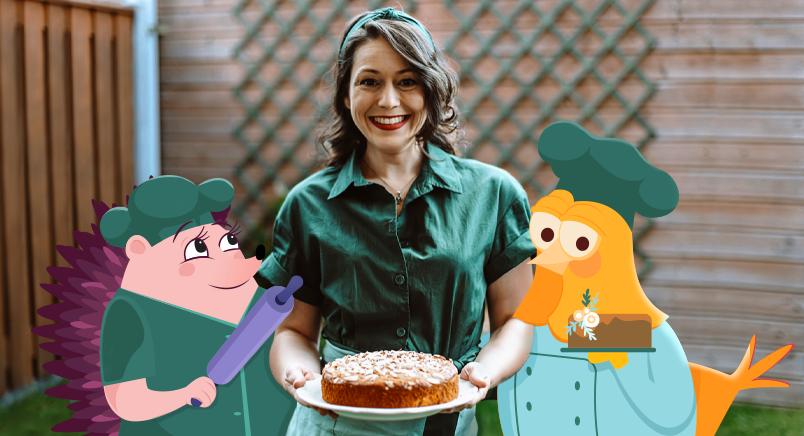 Foodathlon
Also successful in multiple disciplines is Georgia Demertzi. She was originally a nurse, but after relocating from Greece to the Netherlands, it was hard to pursue nursing. 'I'm a foodie by nature,' she says, 'and I started writing down my family recipes ever since I was a child .'
After being diagnosed as gluten intolerant in 2018, but growing up with Greek food and cooking, things had to change. She set up Foodathlon when she had some spare time in the COVID-19 pandemic, to share her family's Mediterranean recipes and stories — often with a twist. 'My family's recipes are the traditional ones, and mine are usually twisted to be gluten-free and naturally sweetened. Twisting my favorite recipes allowed me to enjoy them once again. I created Foodathlon to share my recipes with the world – to show that even after allergies and intolerances, we can keep eating healthy and very tasty food.'
What her new website means
Social media platforms can be a blessing when it comes to the reach of small businesses, and Georgia uses them too, however, they also have their limitations. 'A personal homepage means I can keep my website independent from social media platforms. I can connect with as many platforms as I want, without the fear of my content being removed or banned. I can have my own portfolio, set up an e-shop, host advertising, podcasts, and much more.'
Existing solely on Social Media means you are never really in control of your accounts, so many entrepreneurs do feel this way. There are also levels of customization Georgia enjoys. 'I can display the content the way I like, using my favorite colors, fonts, styles, and display options. I don't rely on external platforms and their algorithms and updates.'
Growing Foodathlon
With any business, an important element is being able to look to the future and set realistic goals. As well as steering the business towards profitability, Georgia wants to write a cookbook of all her favorite recipes. She adds: 'I also like educating people about the health benefits of Mediterranean food and diet. Creating recipes for brands and magazines and photographing them is also something that I'm very interested in.'
Featured or not, congratulations!
We would like to thank Namecheap for recognizing our efforts, featuring us in their blog, and sponsoring Foodathlon. Also, big congratulations to the rest of the featured websites and all participants. Keep up the good work.