Hello and welcome to my kitchen. I am Georgia, the recipe developer, food photographer, and blogger behind this page. Alongside my hubby Sakis, the developer, and food taster, we created Foodathlon: "Recipes for Mediterranean food lovers, with a twist, mostly special-diet suitable".
We both love traveling, lying in the sun, the smell and sound of the sea, a good book, and all there is about fooooooooood. I especially like cooking and Sakis loves eating.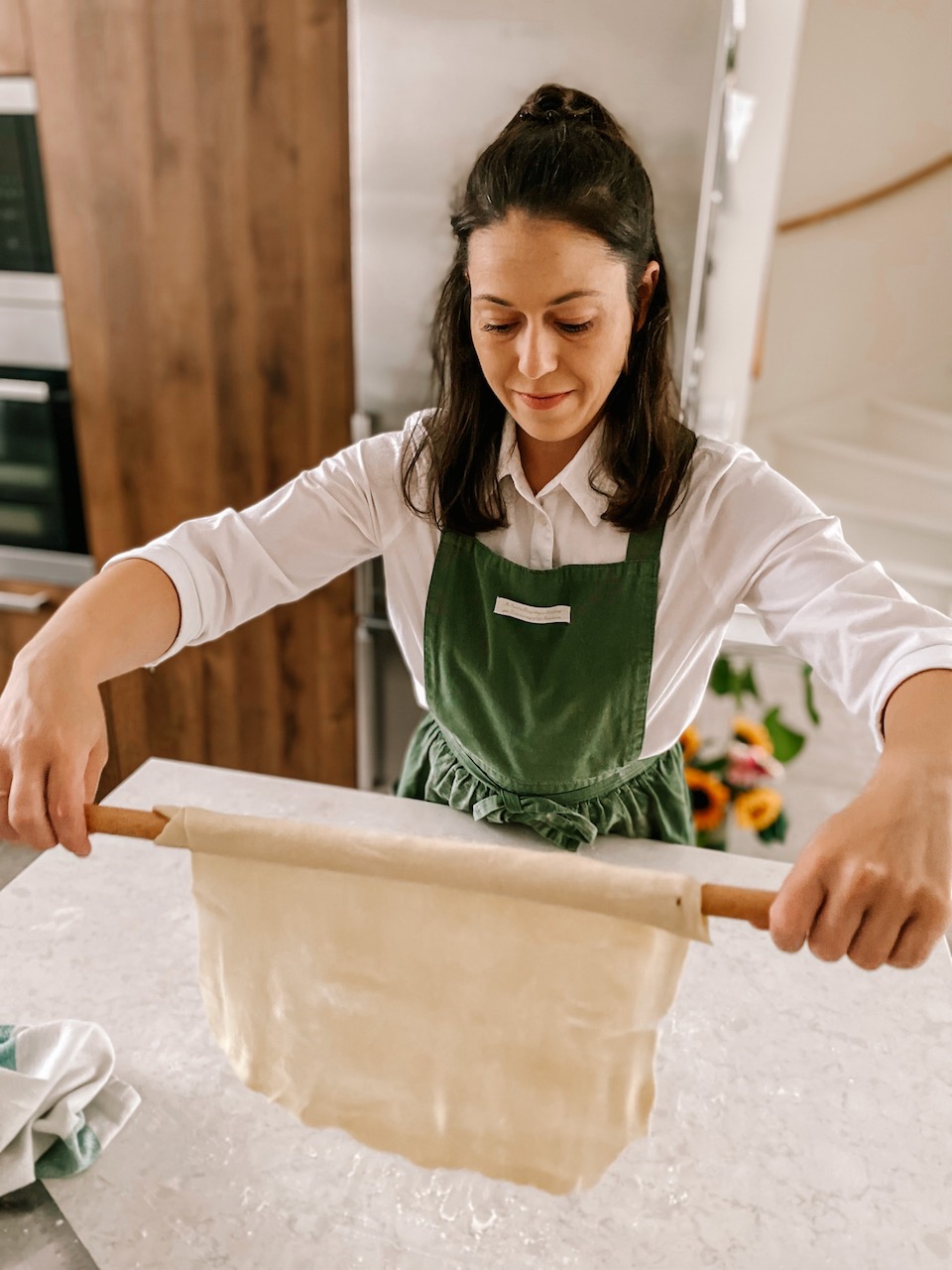 Born and raised in a Northern Greek village (Neos Skopos), I'm in love with the Greek Mediterranean lifestyle, meaning all things related to food, family, and culture. And even though we live in the Netherlands, I've never stopped cooking the Mediterranean way.
My lifelong obsession with food started when I was very young. I learned how to cook from my grandmothers and my mom, using fresh, seasonal, and mostly organic ingredients. My grandparents used to grow many vegetables, fruits, and nuts. They were also raising animals. My grandmothers baked their own bread and made yogurt. My parents are still growing vegetables, and in our house, there is always a fresh (made from scratch) meal, often using our homegrown products.
Cooking is a feast of senses. It keeps my creativity alive and my stress levels down, it's inventive (like a science project), and most importantly, it makes me happy.
Being a nurse, I know how important nutrition is and how many diseases and health problems can be regulated, prevented, or even healed when someone is following a healthy diet plan.
In 2017, after an adverse reaction to an antibiotic, I had a lot of health issues and developed some food intolerances and allergies. And even though I have restrictions in my diet, I am still cooking the Mediterranean way. I am using food as a healing plan, and now my favorite motto is
Let food be thy medicine and medicine be thy food
This is how Foodathlon was born, being a collection of my recipes, before and after this event. The name is a combination of the words food + athlon. In Greek, athlon or athlos (ἄθλος) means contest, struggle, or task, but also achievement.
Here, you will find my delicious Mediterranean-inspired recipes, sometimes traditional, and sometimes modern. Many of the recipes have been twisted to comply with my diet restrictions, allergies, and intolerances, and others are presented the traditional way because my partner has no food restrictions. My goal is to show you that even if a restricted diet is a struggle, you can cook everything and make it an achievement.
Have a look around, discover the secrets, tips, and tricks that only native Mediterraneans know, and get inspiration to create something enjoyable.